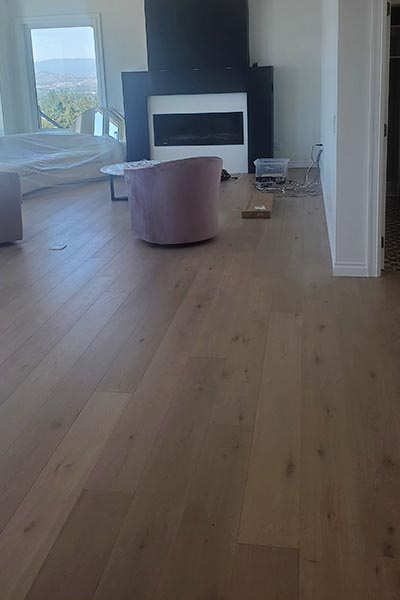 Cedarland Renovations provides all types of services for tiling and flooring for residential and commercial clients in Kelowna & The Okanagan area. We provide great attention to detail, exceptional customer service and reasonable prices have left us with a long list of happy home and business owners.
Hardwood floor refinishing or installation can be stressful and disruptive. Our goal is to make the least of that by informing, keeping timelines and budget as well as providing our clients with a final result that exceeds expectations.
We have business relations with many wood floor suppliers so whatever your project might require we are confident we can make it happen.
You will choose from a wide assortment of tiling material and flooring materials to create a look that is truly unique to your home! Our relationships with local suppliers ensures that you have access to the best selection of flooring and tiling material that will make your room shine.
Tiling  the perfect choice for updating kitchens, bathrooms or other rooms, and for adding stylish decorative touches. Tiles are versatile – They can be used inside or outdoors, on floors, walls, or even countertops. Our experienced tiling team can tile your floors, or kitchan backsplash, shower or even a heated tile floor.
Book a Consultation
Ready for the redoing the tiling or flooring in your home? There's no time like the present to update your rooms! Contact us now for a consultation about yourtiling and flooring renovation needs!